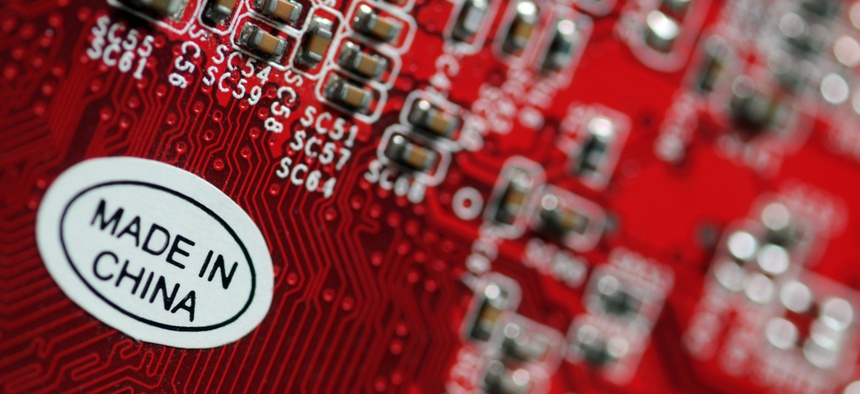 On February 17th, 2020, Apple announced a 60% decline in iPhones and iPad production due to the COVID-19 Coronavirus. I remember what it was like managing the supply chain of an electronic manufacturer in Shenzhen, China. I lived less than a mile from Foxconn, the famous/infamous assembly plant for Apple products. 
My company sold and manufactured electrical components used in a wide range of products, such as computers, printers, cameras, and even solar panels and inverters. I did not realize the complexity of global supply chains until I experienced how just one small raw material delay could halt an entire product assembly line.
Here's a situation that I'll never forget. We had an Indian client that ordered a connector (like a USB) for a laptop assembly run. Two weeks before the shipping date, I spoke with my factory manager to ensure we had all the raw materials that we needed. He said yes. I asked if all the molds were ready. He said yes. I asked him if we'd meet the deadline. He said yes. And guess what happened: when the deadline arrived, we did not ship a single unit. Not one.
I couldn't believe it. My boss in the US was furious. Our client in India was furious. I was baffled. So I called the factory manager and said, "how could this have happened?" Well, evidently, when he told me we were "all set" with raw materials, he meant that they were expecting a shipment, but it never arrived. Call this little misunderstanding what you will, but it did not change the outcome – this one tiny little material caused a domino effect. It affected the office I worked for in China, as well as our Indian client. It affected our corporate office in the US and likely affected retailers worldwide that were expecting brand new shiny laptops! That is supply chain folks, and it is fragile!
Now let's extrapolate my example. My company was supplying just one component in a laptop with hundreds of components. And each of those components was made of multiple raw materials, each coming from a different nook of our planet. Silica from Australia, tantalum from the Democratic Republic of the Congo, niobium from Brazil, and the list goes on. In the best of times (case and point above), things happen. When a systemic problem arises (i.e. factories in a particular region close down), that has cascading effects. I hope you are starting to see the big picture.
Coronavirus & Solar Supply Chain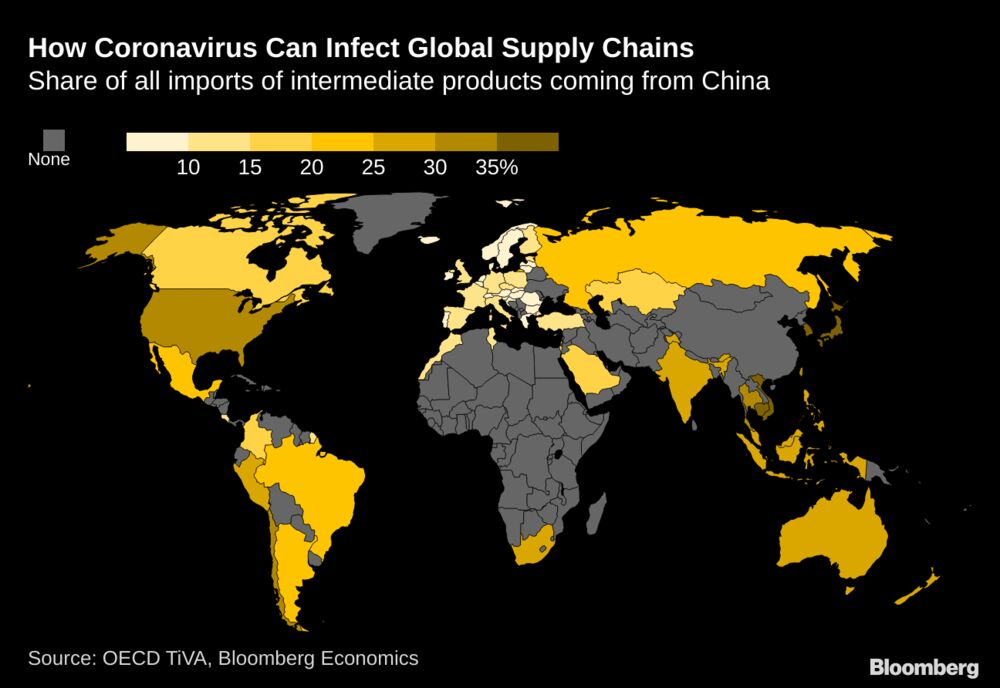 The supply chain of a solar module relies on dozens of suppliers and raw materials from around the world. And a solar panel is a fairly simple piece of equipment compared to a solar inverter, with a motherboard, capacitors, microprocessors, and perhaps hundreds of individual components. If even one mine in Alergia closes, that could halt an assembly line. If the component factory in Vietnam is operating at 15% (such as the BEST factory in Wuhan, China right now), that could cause a massive production disruption. 
In Massachusetts, where I live now, two days ago, the Governor announced a State of Emergency.  At the time of writing this, March 12th, 2020, there were 95 cases of confirmed Coronavirus infections in MA. In one sense, that is only .0000001% of the State's population. But, that minute percentage has been enough to close schools, cancel sporting events and here at Rayah Solar, we have made an internal decision to shift our normal in-home solar consultations, to online screen-share meetings. Thankfully, due to high-resolution imagery and LIDAR technology (click here to read our blog on LIDAR), we can go about our business. 
We did, however, receive news from a solar manufacturer, (one of the biggest companies on earth) that they do expect product delays. They are particularly hard hit because they have manufacturing facilities in Wuhan, China. In fact, they said they may be out of solar panels by the end of May. That was a serious reality check!
With all that said, I am not a market prognosticator. But let's examine the facts; Apple and a number of companies have already announced dramatic production declines since the onset of COVID-19. The best-case scenario is that we only see temporary shortages of certain products – "Oh no, I can't buy my new iPhone 11" 😒. I think we can all live with that. Speaking as a solar installer, my concern is that we will have a shortage of solar-related materials. 
Final Thoughts
Frankly, there are just too many things that can go wrong in a global supply chain, and they happen all the time. Throw in a worldwide pandemic that is shutting down large swaths of the economy, and there will be tangible effects – product delays, supply shortages, and so on…
My hope is that the solar industry (and all industries) will go about business as usual. But we already know that is not likely the case. As of right now, only one manufacturer has told us to expect product delays. This is going to be a moving target and we here at Rayah will do our best to keep you updated. 
We hope and pray that everyone remains healthy and safe.
Brad Stoler 
References:
Apple's reliance on China: https://www.cnbc.com/2020/03/10/coronavirus-apple-shares-looked-unstoppable-in-2020-until-the-outbreak.html 
What Raw Materials Are Used to Make Hardware in Computing Devices?: https://www.engineering.com/Hardware/ArticleID/17668/What-Raw-Materials-Are-Used-to-Make-Hardware-in-Computing-Devices.aspx
How a Handful of Countries Control the Earth's Most Precious Materials: https://www.fastcompany.com/1694164/how-handful-countries-control-earths-most-precious-materials
Comments Off

on Living in China, Coronavirus and the Solar Supply Chain